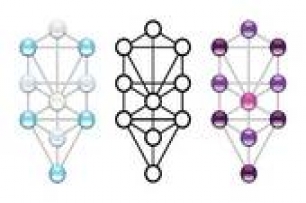 Learn how to manifest the destiny your heart desires, fulfill your great potential, follow the path of true purpose in your life, resolve relationship issues, break through blockages.....
I present Kabbalah Wisdom Power Seminars and at my Atlanta Georgia headquarters and at YOUR location anywhere in the world. I provide Kabbalah Wisdom Coaching in person, over the phone and via Skype. Click here to receive more iformation.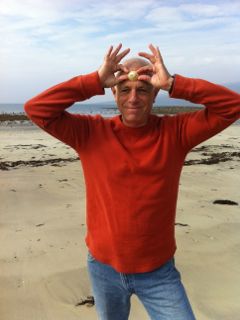 KABBALAH
WISDOM POWER PRODUCTS
FOR YOU
Special Offer:Receive a FREE copy of my classic book on practical applications of Kabbalah for more creative, conscious and empowered daily living: Inner Freedom Through Kabbalah, published back in 1986, with your order of 2 or more items. This early but valuable work includes a step-by-step process for manifesting or goal-achievement based on Bob Lancer's exclusive Tree of Life Manifestation Process. It also leads to liberation from the chains of past reaction habits for attunement to the enlightened wisdom of the Kabbalah Tree of Life.
Kabbalah Wisdom Power Books / Kabbalah Cards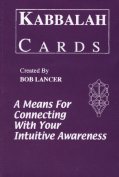 KABBALAH CARDS
Kabbalah Cards is a set of divination cards that I created - they really "came to me in a flash!". Kabbalah Cards provides you with an incredibly simple yet profound means of "placing matters on the Tree" in the tradition of Kabbalah's ancient seers. Using Kabbalah Cards helps you to access intuition and creativity for manifesting or goal-achievement and for wise choices and empowered manifesting. Kabbalah Cards: an excellent tool that helps you to fulfill your sacred destiny. [$15.95 PLEASE ORDER THROUGH NEW LEAF PUBLISHERS - CLICK HERE for ordering information]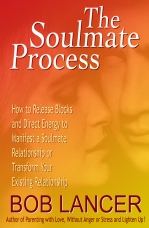 THE SOULMATE PROCESS
The Soulmate Process presents Kabbalah Power for manifesting your ideal relationship. Read the Soulmate Process to apply Kabbalah for finding the relationship that your heart desires, and for fulfilling the most wonderful potential of your present relationship. The Soulmate Process includes an application of Kabbalah Wisdom embedded in Tarot images for harnessing creative subconscious energies. The Soulmate Process is filled to the brim with powerful exercises and profound insights into the natural laws of life, love and manifesting. A classic. [Please Order Through New Leaf Distributors: $12.95 Click Here for ordering information]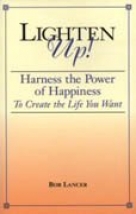 LIGHTEN UP!
Lighten Up really should have been called ENLIGHTEN Up, because it teaches the path to joyful liberation through enlightenment. While Lighten Up does not explicity focus on Kabbalah Wisdom, it will free your mind with mystic light that is rooted in and consistent with Kabbalah Wisdom. As you read ANY paragraph in Lighten Up you will release unhappiness, discouragement and anger and harness the power of happiness to create the life you want. Lighten Up contains 235 pages packed with powerful, self-liberating truths! [PLEASE ORDER THROUGH NEW LEAF DISTRIBUTORS: $16.95 CLICK HERE for ordering information]
For a complete list of Bob Lancer's Powerful,
Enlightening CD Recordings, click here.
No Cost For Shipping! (Except for International or Overseas)
Call or E-Mail using VISA or MASTERCARD: Fastest Service!
Or
Call: 770-364-9580